Optimise Your Lorry Loads Within Legal Boundaries
Harness the advantages of load monitoring, fleet tracking, and payload optimisation through our latest overload protection system. LoadPro is tailor-made for high-capacity lorries, catering up to 66 tonnes, and is compatible with both mechanical and air spring suspensions.
LoadPro functions exclusively as an Overload Monitoring System. It attains its peak precision when the lorry is loaded between 90% and 110% of its calibrated maximum capacity, delivering an accuracy of +/- 2.5%.
Standard features of LoadPro include individual axle and overall vehicle weight indications. This cutting-edge overload protection system employs patented technology. The integration of top-tier solid-state sensors guarantees the utmost resilience, even in the most challenging conditions. Owing to its lack of moving elements, the system remains robust against wear and consistently retains its calibration. For continual monitoring of loading scenarios, LoadPro can also be synchronised with third-party tracking software, ensuring compatibility with a range of available options.
Economically priced system to maximize your loads to the legal limit
Accuracy within ± 2.5% at 90-110% of legal load
Solid-state sensors deliver stable calibration and high reliability
Suitable for all types of suspensions
Easy installation on new or existing vehicles, without welding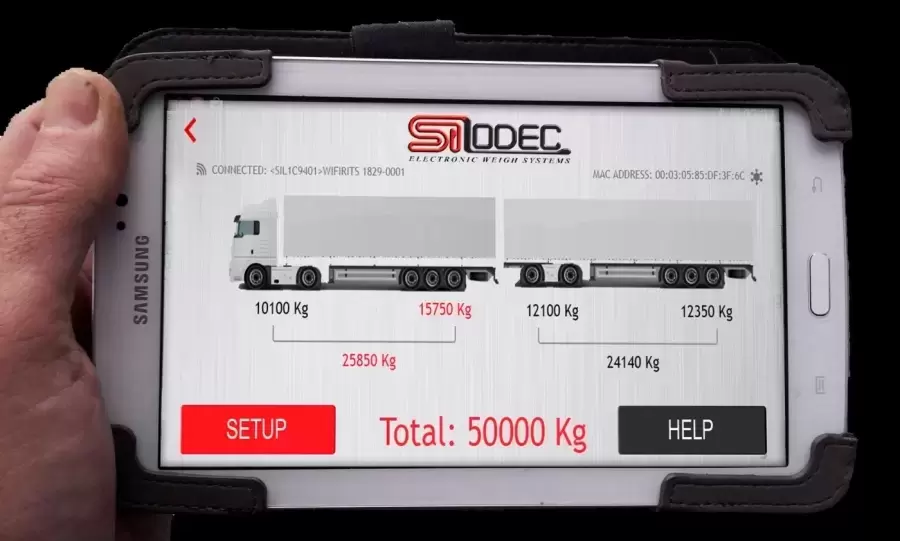 Si-Lodec offers a comprehensive assortment of accessories, enabling connections to printers and seamless integration with the majority of contemporary GPS Fleet management systems, extending to BlueRITS Android remote displays.
SiRITS, a brainchild of SI Lodec, revolutionises remote vehicle weight monitoring. Whether you're a forklift operator, a loader driver, or even aboard a harvester, our potent SiRITS module provides everyone with real-time insights. This empowers teams to optimally utilise loads, ensuring they remain within legal constraints. All this, right at your fingertips, be it on a tablet or smartphone.
For further information on this or any of our trailblazing products, do get in touch with our Sales Department on 07 349 4700.