At Si-lodec, we understand that possessing the world's premier scale system might still leave you yearning for a few tailored additions to streamline operations and simplify tasks. Here are some innovations we've conceived to complement your needs:
Printers:
Choose between Thermal or Dot Matrix. Ideal for moments when a tangible record of the load is essential, or when you need to provide a copy to a client.
Overload Warning Lights:
For instances where a visual cue suffices, we offer bespoke lighting configurations. These can be tailored to resonate with the aesthetics and design of your vehicle.
If your requirements aren't listed here, simply reach out. We're always keen to assist.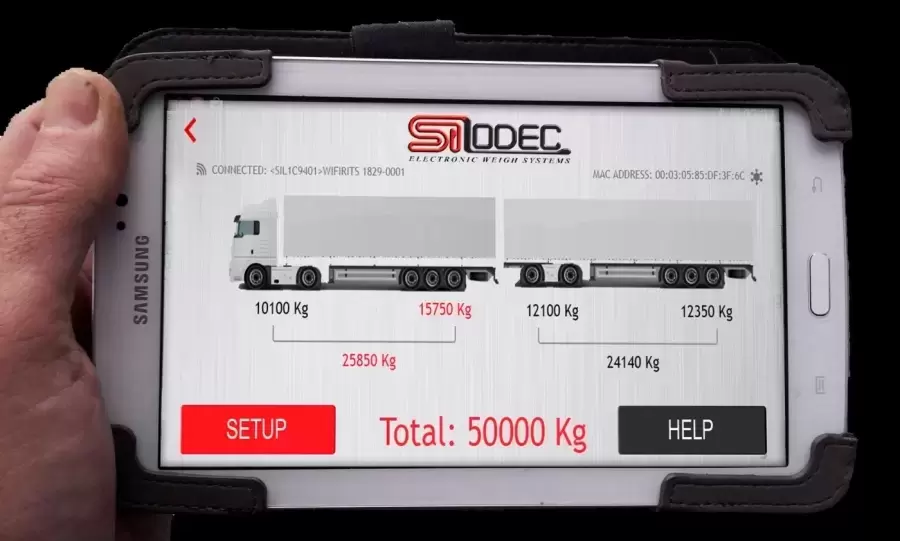 Remote Handheld Display - SiRITS
Pioneered by SI Lodec, SiRITS introduces a groundbreaking method for remote vehicle weight monitoring. Be it the forklift operator, loader driver, or even someone aboard a harvester, our robust SiRITS module equips all stakeholders with real-time insights. This ensures optimal load utilisation while staying within permissible limits. The best part? This power is accessible directly from your tablet or smartphone.
For a deeper understanding of SiRITS or to explore our array of innovative solutions, please contact our Sales Department at 07 349 4700.