SI Lodec offers premier Weighbridge solutions, boasting standard dimensions spanning 8 metres to 30 metres and a robust capacity of up to 80 tonnes. However, we possess the expertise to exceed these specifications, crafting bespoke solutions tailored to your specific requirements.
Our platform's exceptional design and robust construction feature modular removable panels and leverage state-of-the-art welding techniques. This assures formidable strength, wear resistance, and impeccable panel alignment. Each panel is meticulously crafted with 6mm "U" shaped beams, crowned with an 8mm checker plate, guaranteeing optimal vehicle traction.
The customised electronic components and load cells carry SI Lodec's unparalleled legacy as New Zealand's foremost supplier of electronic weighing system components. Our bespoke approach ensures you invest only in features pertinent to your needs, with the flexibility to incorporate additional functionalities as and when required.
Our weighbridges can be seamlessly integrated atop existing hard surfaces or be pit-mounted – the choice is yours.
All our weighbridges are equipped with IP68-rated hermetically sealed stainless steel load cells, showcasing one of the market's most low-profile designs. Further fortifying our offering, all electronics come with robust local support available round-the-clock within New Zealand.
As New Zealand's leading supplier of electronic weigh systems, SI Lodec delivers an expansive range of options tailored to your site's unique requirements. From a rudimentary display showcasing weight to a sophisticated, fully automated system equipped with RFID, number plate recognition, barrier arms, and seamless integration with your invoicing system – we've got it covered. Need a system crafted for a unique requirement? Just ask. We pride ourselves on designing solutions that truly resonate with your operational demands.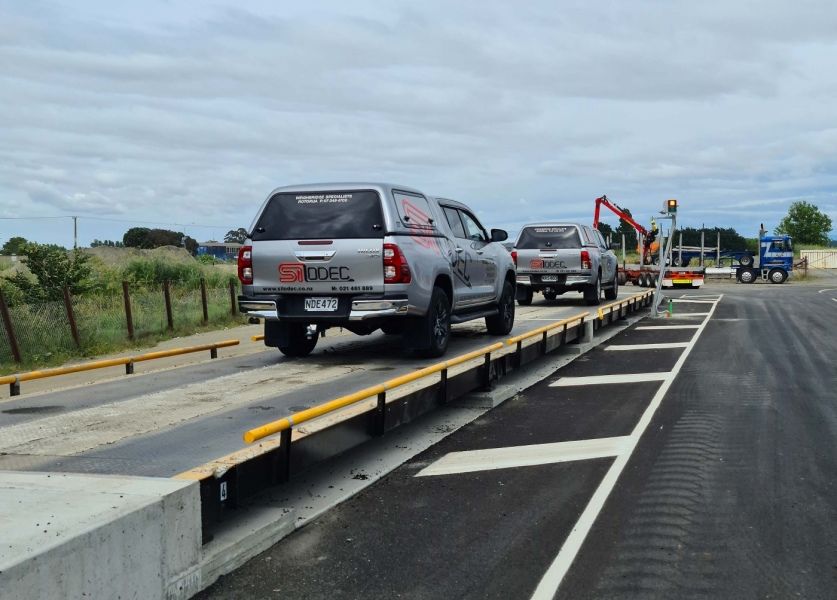 Enquiry
Fill in the form below to enquire about this product. Please make sure you fill in all required (*) fields.